Foundation
The Marshfield Public Library Foundation, Inc. was established in 1987 with the mission to promote the growth of the library; to stimulate and encourage the gift of funds, endowments and bequests to the library; and to receive, hold, manage, and utilize funds for the benefit of the library. It is through such generosity that we were able to open our lovely new building in 2016. These gifts not only provide the basis for building programs, but also enable us to build collections of materials and services beyond the normal operating budget. They also allow us to experiment with new formats and service delivery methods.
The Library Foundation is a publicly supported foundation as determined by the Internal Revenue Service, I.D. #29-1570731, and gifts received may be deductible for federal and gift tax purposes. Donors may designate the specific purpose for which earnings from their gift are to be used, which will be honored by the Foundation. Undesignated gifts enable the library to use the earnings from these gifts where they are most needed.
The types of gifts the Library Foundation can receive include:
Cash, securities, or real property for immediate use.
A bequest in your will to the Marshfield Public Library Foundation, Inc.
A gift of life insurance; either through a paid up policy or a policy whose payment may be a tax deductible contribution.
A charitable remainder or living trust from which you or another named beneficiary may receive income during a defined period of time or a lifetime with a provision that the trust assets become the property of the Foundation thereafter.
A gift to the Foundation can provide substantial tax savings to the donor, which in effect reduces the cost of the gift. Potential savings include:
Savings in income taxes by gifts of cash or property.
Savings in inheritance and gift taxes by testamentary trusts or gifts or living trusts.
Savings in capital gains tax when gifts of appreciated securities or other property are used.
It is suggested that you consult an attorney or tax advisor about the possibility and method of making such a gift.
Detailed facts about the operation of the Marshfield Public Library Foundation, Inc. and the Endowment Fund and its projects will be furnished gladly to all interested persons. Direct your inquiries to:
EXECUTIVE DIRECTOR
Marshfield Public Library Foundation, Inc.
105 S. Maple Ave.
Marshfield, WI 54449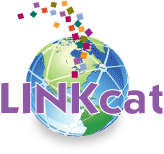 Download the LINKcat Mobile App to easily access our catalog and your account!