Programs
Summer Reading Challenge
Monday, June 6 - Saturday, July 30

Read books for raffle tickets and your chance to win prizes! There are multiple ways to register and log both your reading and your family's reading. Download the Beanstack app, navigate online at marshfieldlibrary.beanstack.org, or register at the Youth Services or Adult Information Desks.
Adults, ages 18 and up, are challenged to read four or more books to complete the challenge. After reading at least four books, participants will receive four raffle tickets and a ticket for each additional book read. Kids, ages 0-17, can log minutes read, alone or with an adult, as well as log activities they have completed to receive raffle tickets and, upon completing the challenge, will win a free book!
Toddler Splash Time
Tuesday, July 26
2:00 PM - 3:00 PM
Front of the Library
Join us in front of the library for toddler water fun! A change of clothes and towels are recommended to be brought for your toddler.
David Landau Concert
Friday, July 29
2:00 PM - 3:00 PM
Columbia Park
Enjoy an outdoor family concert with David Landau at Columbia Park as we end the 2022 Summer Reading Challenge in style! Meet us at the Drendel Room of the Second Street Community Center if there is rain!
Harry Potter Week
Monday, August 1 - Saturday, August 6
At the Library
Harry's birthday is Sunday, July 31st, and we invite everyone to join us from August 1st through August 6th for the celebration! With activities in both Youth Services and Adult Services, you and your family can be transported into a magical world without leaving the library.
Feel free to come to the library dressed as your favorite characters. Kids can visit the Youth Services Department to receive their wizarding wands, discover which house they're in, take their picture as a "Wanted Wizard", and enjoy the other magical surprises the week has to offer.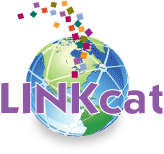 Download the LINKcat Mobile App to easily access our catalog and your account!