Friends of ERMPL
Core Programs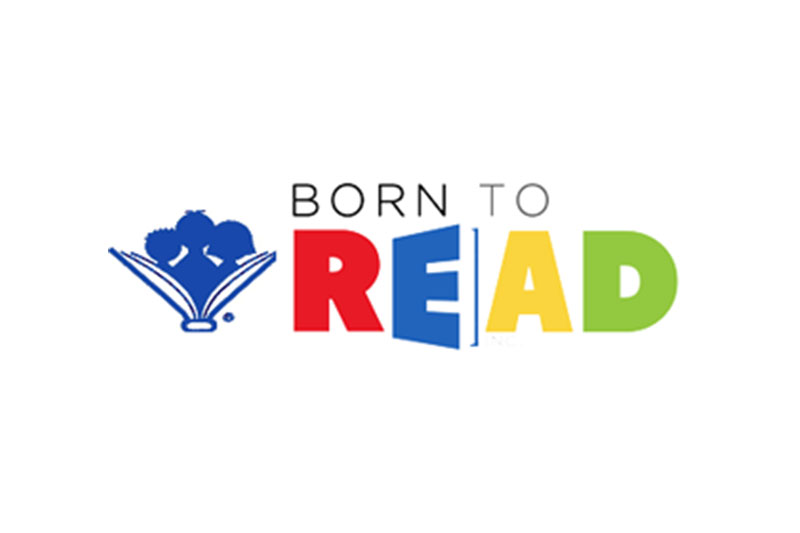 Born to Read
In recognition of National Library week, FOMPL distributes Born to Read gift bags to all babies born at Marshfield Clinic Medical Center during the month of April. The gift includes a board book, information on library programs, and tips for new parents about reading to their babies to begin a lifetime of learning and enjoyment.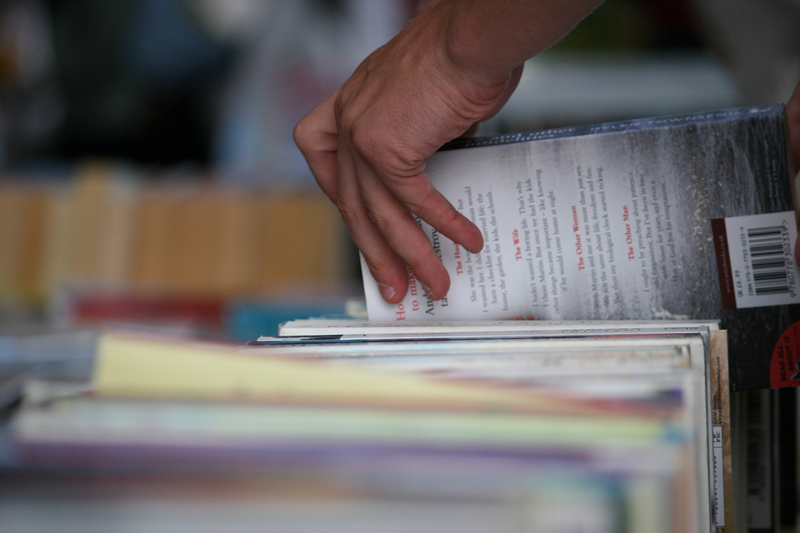 Give a Kid a Book
This is a yearly campaign in November and December to promote children's literacy in the Marshfield community. Donations of new and used children's books are accepted at the library, and FOMPL delivers them to local organizations to distribute to the children and families they serve. Thousands of books have been given to children in the community since the campaign began.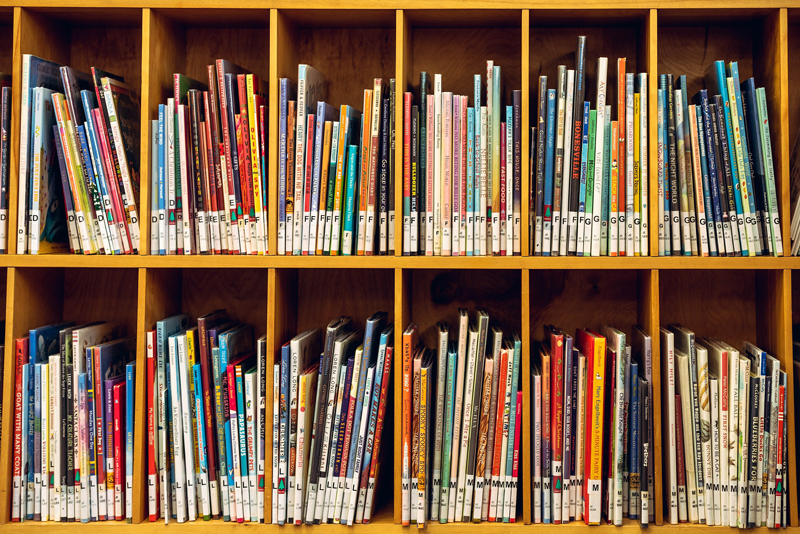 Little Free Library
FOMPL sponsors the Little Free Library located in the Wildwood Park Zoo. Constructed by Mike Trudeau, the Little Free Library is a replica of the Everett Roehl Marshfield Public Library. It is replenished regularly with books for every age and interest. Everyone is welcome to visit the Little Free Library and take a book or donate a book.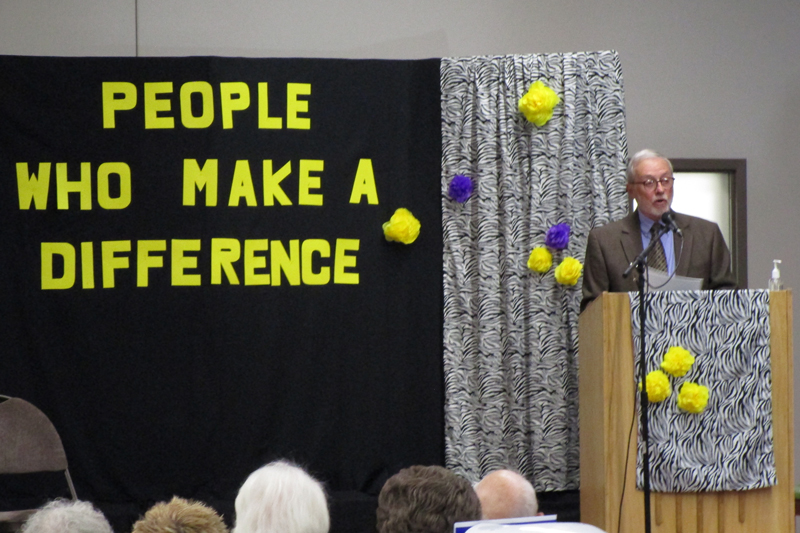 Timeless Tales
Timeless Tales is FOMPL's signature popular cultural, community, and fundraising event. Each year Timeless Tales explores a chosen theme through literary readings and musical performances by local talent. This entertaining evening is capped off with delicious refreshments.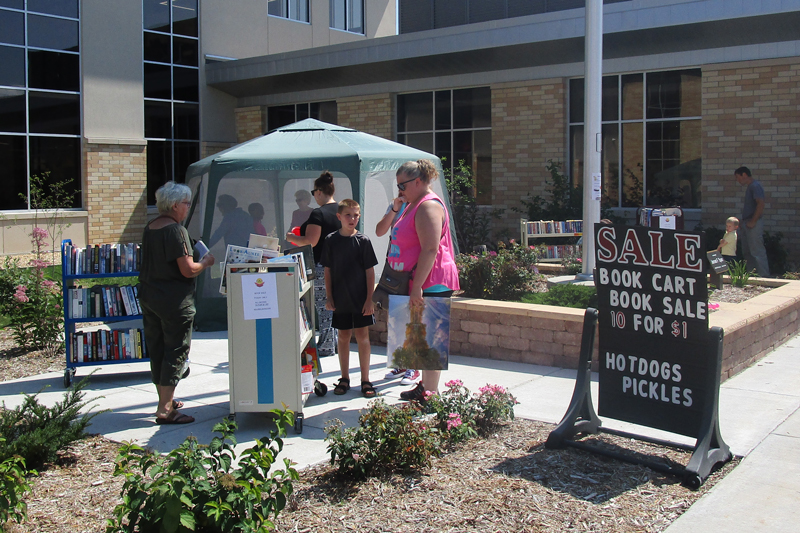 Twice Told Tales/Bookstore
The FOMPL bookstore with approximately 4000 gently used children and adult books is a favorite of library patrons. Located near the library entrance, the store features books at bargain prices with occasional mini-sales. Proceeds from the store are used to support library programs, help purchase equipment, and provide funds for library collections and services. Donations of used books for the bookstore are accepted at the library. Twice Told Tales is open during regular library hours.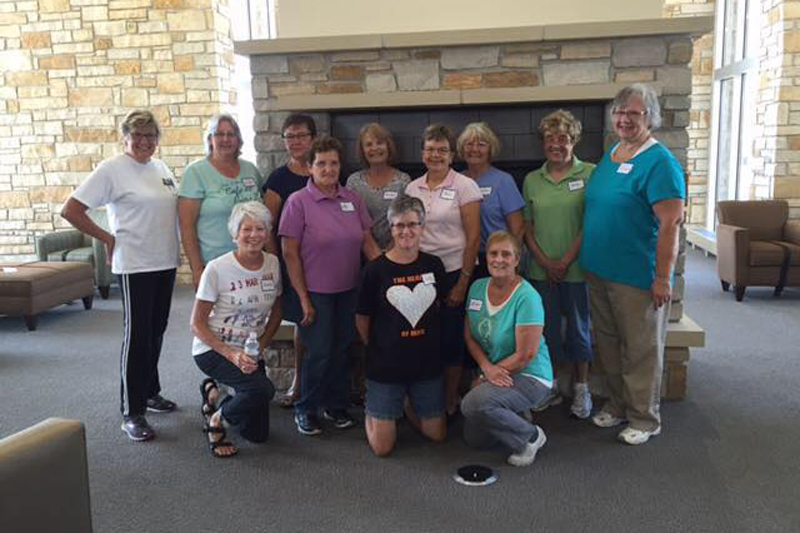 FOMPL Meetings
The Board of Directors of FOMPL meets the third Tuesday of every month at 10:00 a.m. in the Felker Family Genealogy and Local History Room at the library. All Friends members are welcome to attend the meetings.
FOMPL Membership
Everyone needs friends and MPL is lucky to have a very active group. FOMPL is a non-profit organization supporting and enlarging the scope of library services through volunteer, advocacy, and fund-raising activities. You will support library programs, projects, services, and help purchase special resources. You will receive Friends to Friends, a twice yearly newsletter full of library and Friends news. Tax deductible FOMPL memberships are annual and have several levels:
| Level | Membership |
| --- | --- |
| Friend | $ 5.00 |
| Good Friend | $20.00 |
| Best Friend | $50.00 |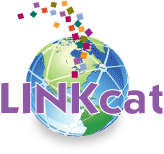 Download the LINKcat Mobile App to easily access our catalog and your account!