Outreach
Book Buddies
ERMPL facilitates the lending of library materials to people who are physically unable to visit the library. Under the supervision of the Adult Services Librarian, we arrange for a family member, neighbor, or friend to serve as a "book buddy" to a homebound resident. The delivery "buddy" may then select, checkout, deliver, and return library items for their homebound buddy. The library card with "Outreach" status is kept at the library during this service period.
Please contact the Adult Services Librarian at 715-387-8494 Ext. 2751 or ask about Outreach Services at the Checkout Desk if this service could be helpful for you.
Speakers or Tours
Library staff members are available to visit various community groups to present information about library services and materials. Tours are also available. It is important to schedule these services in advances by contacting:

Library Director at 715-389-2745 for administrative focused information
Adult Services Librarian at 715-387-8494 Ext. 2751 for adult focused information
Youth Services Librarian at 715-387-8494, Ext. 2767 for youth focused information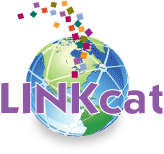 Download the LINKcat Mobile App to easily access our catalog and your account!