Meeting/Study Rooms
The library has six meeting rooms that are available for public use.
Room
Floor
Capacity
J.P. Adler Family Room
First Floor
60
Frankland Parent's Room
First Floor
6
Mary James & William J. Mork Study Room
Second Floor
8
Marshfield Furniture Study Room
Second Floor
8
Beebee Room (staff must reserve)
Second Floor
8
Felker Family Foundation Genealogy & Local History Room
(dual purpose room in which meetings share space with researchers)
Second Floor
30
In general, the library's policy permits community organizations to use the meeting rooms free of charge if the meeting is open to the public without charge and is advertised as such. Examples of permissible organizations include cultural, literary, and artistic groups; school, service and social welfare organizations; clubs and organizations concerned with civic improvement; governmental meetings; and informational or educational meetings sponsored by local business or industry. Please read the entire policy here.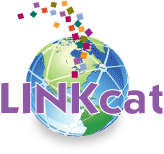 Download the LINKcat Mobile App to easily access our catalog and your account!