Programs
LEGO Week
Facebook Event
Monday, November 21 - Saturday, November 26
At the Library
Adults can get in on the Lego fun! Stop by the second-floor Information Desk to take part in the Mystery Challenge. Adults will be given a prompt and one scoop of LEGOs to see what they can create. Will you succeed your building mission?
Garden Guru
Kratky Gardening
Facebook Event
Monday, November 21
6:00 PM - 7:00 PM
Felker Room or Online Webinar
Kratky gardening is a simplified hydroponic system without the use of pumps or air stones. This method can be used for patio greens, for winter green supplements, or for growing other edible, above-ground plants such as tomatoes or cucumbers.
Attend in-person in the Felker Family Genealogy & Local History Room on the second floor or online via Zoom webinar by registering here
https://bit.ly/3emxc5d
NaNoWriMo Write In
Facebook Event
Saturday, November 26
10:00 AM - 11:00 aM
Felker Room
National Novel Writing Month (NaNoWriMo) is a wild, fun program that challenges writers to write a 50,000 word novel in the month of November. The idea is to build a writing habit and to write every day. Everyone is welcome to come and have fun. Simply go to the NaNo website at
nanowrimo.org
and sign up!
Don't forget to join us during our Write-Ins during NaNo!
Madrigal Performance
Facebook Event
Saturday, November 26
2:00 PM - 3:00 PM
Second Floor by Felker Room
Please join us for holiday music by the Marshfield High School Madrigal Singers under the direction of Mr. Joshua Olson. Enter the raffle for a chance to win two free tickets to the Madrigal Dinner in December!
Songbook Sessions
Aaron Lee Kaplan
Facebook Event
Tuesday, November 29
6:30 PM - 7:30 PM
Fireside Room
Live Local Music at Your Local Library!
Fireside Chat
Holiday Reflections
Facebook Event
Thursday, December 15
6:30 PM - 7:30 PM
Fireside Room
Take a break from the hustle and bustle of the season! Come and share some of your fond holiday memories and traditions as you relax by the cozy fire in our beautiful Fireside Room on the 2nd floor of the Marshfield Public Library.
Songbook Sessions
Cody James
Facebook Event
Tuesday, December 20
6:30 PM - 7:30 PM
Fireside Room
Live Local Music at Your Local Library!
Noon Day's Eve
Facebook Event
Saturday, December 31
Activities starting at 11:30 AM on both floors with music starting at 2 PM

Ring in the New Year at the library with a family-friendly daytime party and a ball drop countdown at noon! Downstairs you can decorate your own party hat and pick up a snack. Upstairs in the Fireside Room you can enjoy fun refreshments and listen to local musician, Joe Finamore. Don't miss out on the photo booth at the foot of the stairs to commemorate the fun!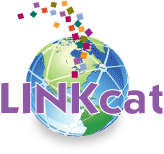 Download the LINKcat Mobile App to easily access our catalog and your account!