Programs
Paint Night at the Library 2
Instructors from Local Artisans of Wisconsin in Marshfield will guide you through the process of creating your very own masterpiece, "Vacation Mood."
Adults only, class size is limited.
Register at the Adult Information Desk
Virtual Author Talk: Kate Beaton, Author of Ducks: Two Years in the Oil Sands
Join us for an enlightening hour online with highly-acclaimed Kate Beaton, the New York Times bestselling author of Hark! A Vagrant! And Ducks: Two Years in the Oil Sands.
EarthWatch

Facebook Event
Wednesday, April 5th
3:00pm *New Time!*
Felker Room or Online Meeting
Earthwatch is an open environmental and conservation discussion group that reads excerpts from an on-topic book to discuss and share upcoming opportunities for community events. We will be discussing pages 156-201 of Braiding Sweetgrass by Robin Wall Kimmerer. Copies of the book are provided free of charge to participants thanks to the Marshfield Public Library Foundation and Friends of the Marshfield Public Library.
Sign up for the Earthwatch newsletter to receive updates, reminders, and Zoom invites http://eepurl.com/gZJrk1
Garden Guru
Basic Garden Planting and Planning
Monday, April 10th
6:00pm
What to plant where, when to plant, and how to plant. Tips for getting off to a good gardening start for flowers and vegetables.
Identity Theft: Protect and Prevent
Tuesday, April 11th
3:00pm
Jeff Kersten of The Wisconsin Bureau of Consumer Protection will explain the different types of identity theft, how to recognize it and how to prevent it – including information about Fraud Alerts and Security Freezes.
Wednesday, April 12th
1:00-2:00pm
Marshfield Furniture Room
A great class for individuals looking to get started on computers. Register at the Adult Information Desk or call (715) 387-8494 extension 2.
Credit Scores & Reports
Wednesday, April 12th
6:00pm
Attendees will explore the importance of accessing their credit score, building and improving credit, and protecting themselves from incorrect claims and fraud.
Presented by Forward Bank.
Spoken History
Facebook Event
The Making of a Feminist with Eileen Kelz, Marshfield 1968-Present
Thursday, April 13th
6:30pm
Felker Room or Online
Join speaker Eileen Kelz to explore the history of the Women's Movement in Marshfield, its challenges and accomplishments.
Monday, April 17th
10:00am
Marshfield Furniture Room
Need help navigating the internet or familiarizing yourself with a new device or specific app? Stop by for help with your specific questions!
Paint Night at the Library
Make a savvy stylish swine with us using a Mason jar. This pink little pig can later be used as a way to stash some cash.
All the supplies you need to paint with us will be provided.
Class size is limited.
Register in person at Adult Information Desk or by phone (715)387-8494 ext 2.
Presented by Local Artisans of Wisconsin
Saturday, April 22nd
9:30am
Felker Room
An open crafting group to share needle arts (knitting, crochet, etc) and other crafts, as well as conversation. All ages and skill levels are welcome.
Book Club: The Midnight Library
Newsletter
Monday, April 24th
6:30pm
Felker Room or Online Meeting
Join us for a discussion of Mrs. The Midnight Library by Matt Haigh. Sign up for newsletter updates to receive Zoom meeting links or attend in person. Ask at the Adult Information Desk to get your copy of the book.
BudgetLIFE Simulation
Tuesday, April 25th
6:00pm
The budget workshop will start by defining what a budget is and the different types of expenses.
From there, we will put the knowledge to use in a BudgetLIFE Simulation. Similar to the childhood game of LIFE, participants will choose a career, family, house and vehicle. Using that information, they will go through the process of building a budget.
By the end of this workshop, participants will have the knowledge, materials, and experience needed to build their own, real-life budget.
This program will be in the Felker Room.
Brought to you by Simplicity Credit Union.
Virtual Author Talk: William Kent Krueger, Author of the Cork O'Connor Series
You are in for a riveting hour online with New York Times bestselling author William Kent Krueger! Join us as he discusses his newest book in the Cork O'Connor series Fox Creek and his other works!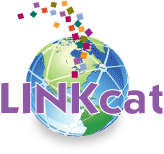 Download the LINKcat Mobile App to easily access our catalog and your account!