Programs
Tuesdays at the Library: Prehistoric Facts with Dino Chris
Facebook Event
Tuesday October 3
6:00 PM
JP Adler Room
Join us for an all ages fun and informative evening about prehistoric creatures and fossils!
Former Colossal Fossils guide Dino Chris will be joining us with pieces from his collection and his wealth of information about dinosaurs and other prehistoric creatures!
Author Talk: Mary Anne Arendt
Mary Anne Arendt writes about ordinary people striving to make a living. Their struggles and dreams of prosperity and love are shared by us as well. On this evening she will be reading from her latest book, Ratting On a Fish: A Love Story, and available for discussion.
European Travel Tips and Tools with Guidebook Author Rick Steves: A Virtual Author Talk
Join guidebook author and TV host Rick Steves as he shares the latest in smart European travel. In this entertaining, information-packed slideshow lecture, Rick will teach you the secrets of safe, smart, inexpensive travel — low on stress and high on fun. You'll learn how to travel smoothly and affordably by planning an efficient itinerary, eating and sleeping well, avoiding crowds, packing smartly, and more.
Tuesdays at the Library: Singer Songwriter Ryan Sargetn
Facebook Event
Tuesday October 10
6:00 PM
1st Floor
Join us for an evening of acoustic music with local singer-songwriter Ryan Sargent!
Donna Heil is a Life & Health insurance agent. She has worked at a Financial Institution for 3 years & prior to that 29 years at the Marshfield Clinic, as a Certified Medical Assistant with direct patient care.
In this program Donna will be answering:
- What are some benefits Medicaid offers?
- How do I know if I qualify for Medicaid?
- If I do qualify for Medicaid, how do I sign up for it?
Spoken History: Everything You Always Wanted to Know About Death (But Were Too Afraid to Ask): A History of Rembs Funeral Home and the American Funeral Tradition
Thursday October 12
6:30 PM
JP Adler Room
Local thanatologist and funeral director Theodore Jackan and his wife, Andrea, a licensed funeral director apprentice, will collaboratively lead the audience through an engaging exploration of the history and science behind American funeral traditions, offering valuable insights into Rembs Funeral Home's remarkable 136-year presence in the tapestry of Marshfield's history.
Stitches & Conversation is an open crafting group to share needle arts (knitting, crochet, etc) and other crafts, as well as conversation.
All ages and skill levels are welcome.
The group can help if you are just getting started or stuck and need help on a project. Bring along your current project and supplies, whatever your craft may be.
Join us in the Felker Room!
Garden Guru: Healthy Houseplants
Now that the weather has turned colder, learn about how to continue enjoying greenery inside your house and how to keep your houseplants healthy through the winter. We will talk about what to expect if you are overwintering outdoor plants.
This program will be presented live in the Felker Room and online via YouTube.
Let's Keep Talking: Suicide Prevention Training
This month we will be covering QPR (Question, Persuade, Refer), a practical and proven suicide prevention training. We will discuss warning signs related to suicide and mental health struggles, and provide information on the three steps to help prevent suicide. This will include community and national resources.
This presentation will be in person only, with the School District of Marshfield Mental Health Navigator, Joanne Greenlee, LCSW, MSW.
Tuesdays at the Library: Disney Trivia Night
Celebrate the 100th Anniversary of The Walt Disney Company by testing your knowledge of the House of Mouse! Compete solo or bring a whole team!
Master of Suspense: A Virtual Author Talk with Ruth Ware
You're invited to tune in as we chat with New York Times bestselling author of The Woman in Cabin 10 and The It Girl as she talks about her newest book, Zero Days. For more information or to register, click here.
Paint Night: Pumpkin Hollow
Learn to paint a spooky jack-o-lantern just in time for Halloween!
All the supplies you need to paint with us will be provided. Local Artisans of Wisconsin in Marshfield will guide you
through the process of creating your very ownHalloween-themed masterpiece!
Adults only, class size is limited. Register at the Adult Information Desk. Registration for this program opens on September 18.
Apple Tasting with Rock Ridge Orchard
Join local apple experts from Rock Ridge Orchard for an evening of tasting and learning about a variety of different locally grown apples.
The ERMPL Book Club is an open book club encouraging anyone interested to join the discussion. ERMPL Book Club will be reading Little Faith by Nikolas Butler to discuss during the
October meeting.
Request a copy of the book at the Adult Information Desk on the second floor to join the discussion!
Sign up for the Book Club newsletter to receive Zoom invites.
Tuesdays at the Library: Frankenstuffs Build-A-Creature
Come create your own stuffed creature from the parts of previously loved toys! All materials will be provided. No registration. No cost. Just drop in and have fun!
A Lifetime of Writing: A Virtual Conversation with International Bestselling Author John Irving
You are in for a treat when you join us for an intimate conversation with John Irving as he chats about not only his most recent novel, The Last Chairlift, but also about his prolific body of work and a lifetime spent writing. For more information or to register, click here.
Tuesdays at the Library: Halloween Bingo
Come spend the spookiest evening of the year playing bingo! Have fun and win Halloween prizes! Costumes encouraged!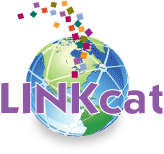 Download the LINKcat Mobile App to easily access our catalog and your account!