Storytimes
Storytime
Fridays
10:00 AM - 10:30 AM
J.P. Adler Room
March's themes are Big & Little on March 3, Dinosaurs on March 10, Lions on March 17, Lambs and Sheep on March 24, and Beach on March 31.
April's themes are Chicks & Eggs on April 7, Spring on April 14, Money on April 21, and Rain and Puddles on April 28.
For more information about Storytimes, please call the Youth Services Information desk at 715-397-8494 ext. 3.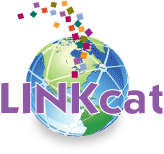 Download the LINKcat Mobile App to easily access our catalog and your account!