Proctoring
In Everett Roehl Marshfield Public Library's role as an independent learning center, we provide materials and services for adults to pursue such endeavors as citizenship, education, cultural interests, job-related competencies, and self-improvement. To support the pursuit of a sustained program of learning, ERMPL offers an exam proctoring service.

There is no charge for this service. The student or institution is responsible for the cost of return postage, an addressed envelope and copying or printing if necessary with a paper exam. The cost of copying or printing is $.15 a page. Many exams are now done online and paper is not involved.

The library provides a quiet place to take the exam, verifies that the rules/procedures of the exam are followed and only valid materials are used. We do not have staff available to sit in the room and monitor the student while they take the exam. Proctoring services are only available during scheduled library hours.

When the librarian specified on the proctor request form cannot give the exam due to schedules or emergencies and another librarian is asked to administer the exam. If this is not permitted by the institution, the student must reschedule with the designated librarian.

Everett Roehl Marshfield Public Library has four librarians who proctor exams, as their time permits.

To help ensure that things will run smoothly when a student requests and takes an exam, please follow this procedure:
Contact the Everett Roehl Marshfield Public Library Adult Information Desk in person in advance to request an exam proctor. Four librarians are able to do this. Please do not request an exam to be sent unless you have talked to a proctor.
Complete the Proctor Request Form. The proctor information that the school needs is listed on the request form.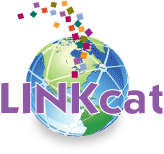 Download the LINKcat Mobile App to easily access our catalog and your account!